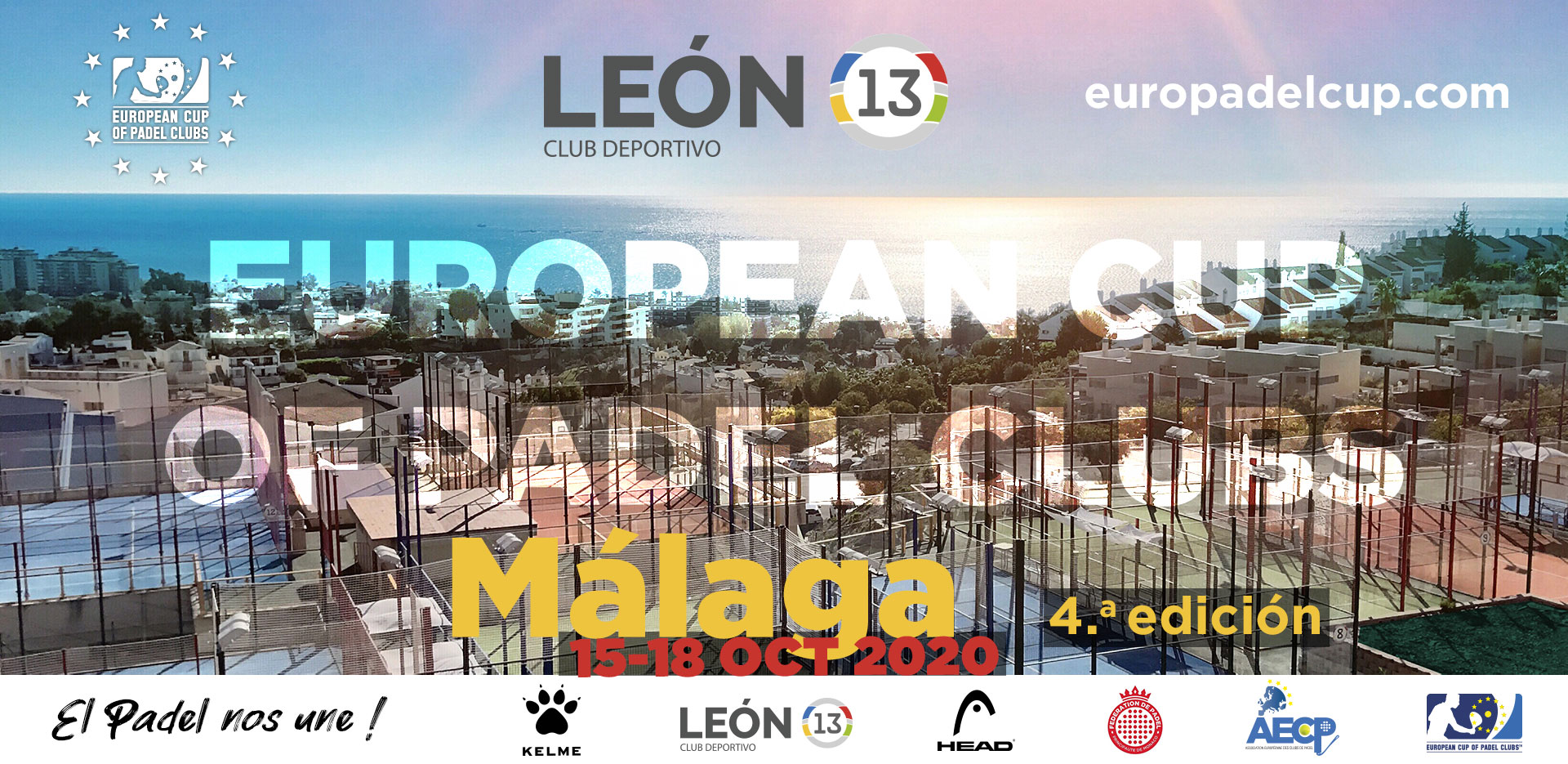 the clubs of the 2019 edition are ready for 2020 in Malaga.
Registrations are still open to private padel clubs wishing to participate!
The third edition of the Padel European Cup will take place in Malaga, Spain, at the Leon 13 Sports Club. Here is a presentation of its facilities …
SIGNATURE BETWEEN AECP AND THE LEON 13 CLUB OF MALAGA FOR THE FOURTH EDITION OF THE EUROPEAN PADEL CLUB CUP
Miguel Martos Beltrán director of the Leon 13 sports club in Malaga and Claude Baigts president of the AECP signed an agreement making the Malaga club in Andalusia the host of the fourth edition of the European Cup of Padel Clubs which will take place October 15-18, 2020.